Guangzhou International Entertainment Technology Show (hereinafter referred to as GETShow) is a comprehensive exhibition of professional audio and lighting equipment, organized by Industry Associaton of South China Entertainment Equipment and Guangzhou GETshow Exhibition Co., Ltd.
GETshow covers professional audioequipment and technology, professional lighting equipment and technology, professional audio and visual technology, large stage equipment/installation/system and technology, card package audio, public broadcasting, conference system, LED screen, microphone, power amplifier, stage peripheral equipment, intelligent lighting control system and other fields.



Up to now, GETShow has successfully held for 8 sessions, and has become a more influential professional exhibition in China and even in Asia. Its successful holding provides a rare and comprehensive display platform of international standards for Chinese and even global entertainment equipment enterprises. Through this platform, the distance between participating enterprises and global purchasers can be greatly shortened, and the advantages of professional platform can be brought into play to promote communication between the two sides, so as to achieve the goal of win-win cooperation.

GETshow will continue to expand its scale in 2019. It is estimated that the exhibition area will exceed 100,000 square meters, and it will be able to meet the needs of about 1,000 outstanding entertainment equipment enterprises from home and abroad. The 2019 GETshow will gather industry players and hundreds of enterprises, to provide the most potential business opportunities, realize massive information exchange, display the industry's top technology, advanced acoustooptic equipment products. TO MAKE IT THE MOST VALUABLE INDUSTRY PAGEANT FOR THIS INDUSTRY!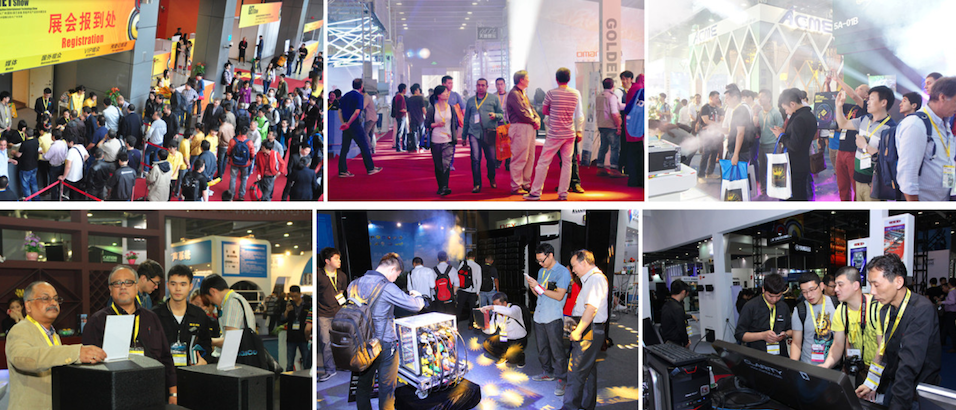 GETshow 2019 (Guangzhou Entertainment Technology Show) drew a successful ending on May 11th, 2019. As one of the most influential exhibition of pro light and sound in the world, GETshow 2019 featured about 1,000 famous brand exhibitors. The total show space extended to 100,000 square meters with 9 exhibiting halls, large outdoor line array display zone, fantastic light show zone and music carnival special hall. The 4-day exhibition received approximately 100,000 visitors from China and across the world, reaching a historic high.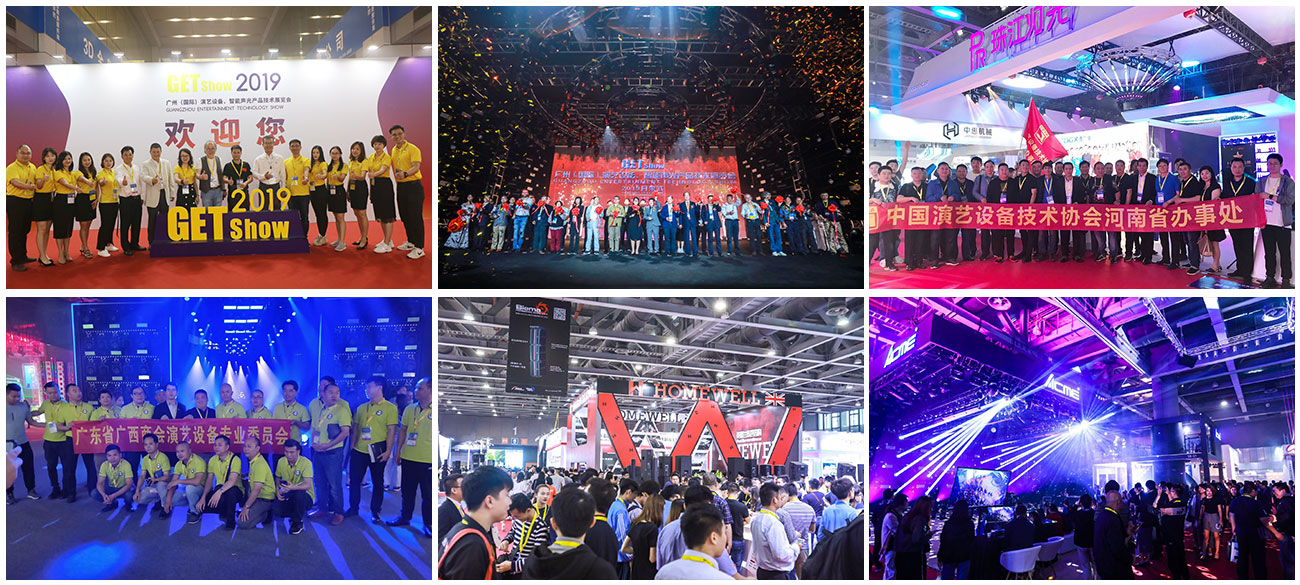 GETShow will continue to build a complete information exchange platform for exhibitors, purchasers and exhibitors, consolidate business and trade cooperation, provide all kinds of new development ideas and opportunities for entertainment equipment industry enterprises, and promote the healthy and rapid development of the entertainment equipment industry.